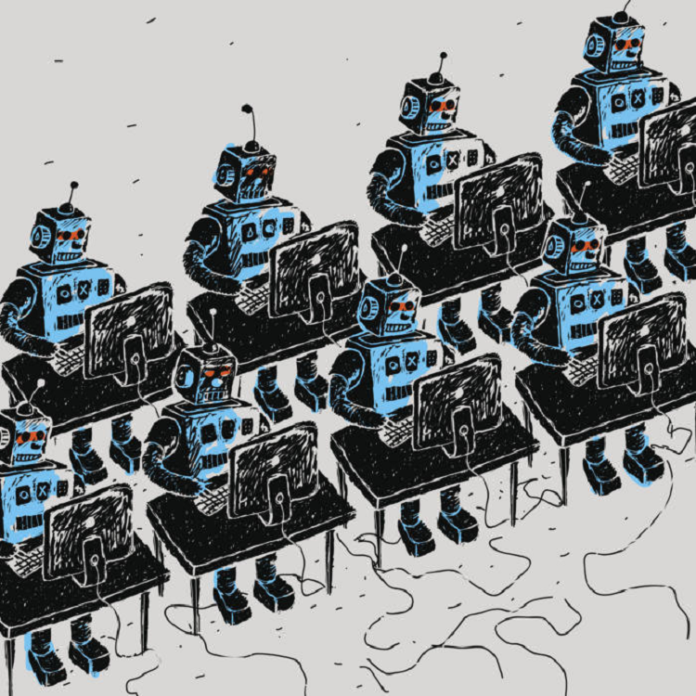 A Japanese insurance company reportedly is replacing 34 workers with an artificial intelligence system, and industry analysts say the same could start happening in the U.S. this year.
Fukoku Mutual Life Insurance Company, a 94-year-old company based in Tokyo, is getting ready to replace human workers with an IBM Watson artificial intelligence-based system, ABC News in Australia reported.
A spokesperson for Fukoku Life could not be reached and IBM did not respond to a request for comment, but ABC News said that 34 employees will lose their jobs by the end of March, when the Watson system takes over handling insurance payouts by culling hospital records, patient medical histories and injury data.
The final payments will still be handled by human workers.
The report also stated that the company expects to increase productivity by 30%, while saving $1.65 million on employee salaries. Fukoku Life will spend $2.36 million to install the system and about $177,000 in annual maintenance costs, meaning the new system should pay for itself in less than two years, ABC News said.
The report is likely to continue to validate fears that robots and A.I. are putting people out of work.
With A.I. systems making steady advancements that enable them to increasingly learn on their own, make decisions and understand human behavior, companies are widely expected to use the technology to sidestep human workers and get work done without needing to pay salaries and provide health care or vacation time.
Read the source article at computerworld.com.