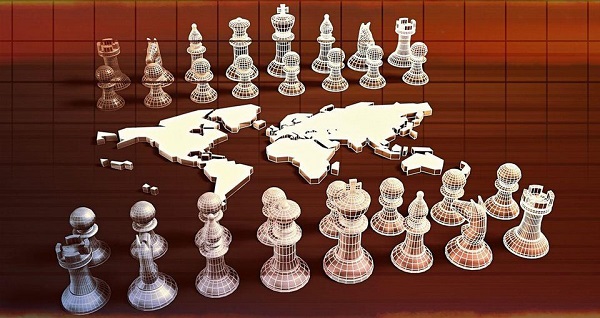 By AI Trends Staff
Even as the United States government considers "blacklisting" five Chinese tech companies for their roles in facilitating China's repression of the Uighurs, a Muslim minority in the Xinjiang region, big money from US universities, pension funds, and big tech companies is streaming into those company coffers.
Bloomberg reports that Megvii, Zhejiang Dahua Technology Co., Hangzhou Hikvision Digital Technology Co., Meiya Pico, and Iflytek Co. Ltd., may be among the companies being considered for an American technology ban. All of these companies work in video surveillance or facial recognition.
Yet at least one of those names recently surfaced in an investigation by BuzzFeed.
Megvii, a Beijing-based AI startup that recently raised $750 million in a Series D round from Alibaba, is known for Face++, its facial recognition software. Along with SenseTime, a Hong Kong-based company focusing on computer vision and deep learning, Megvii has been accused of supporting the Chinese government's citizen surveillance efforts.
BuzzFeed News set out to trace the companies' funding and identified six prominent U.S. universities and at least 19 public pension plans or retirement systems in the U.S. that have an indirect interest in either Megvii or SenseTime.
The institutions are generally "limited partners" in private equity funds that invested in SenseTime or Megvii, but that's no excuse said one US-based technology investor.
"The story here is why private equity firms and venture capitalists are aiding the government of China, which has a history of surveilling and curtailing behavior deemed inappropriate to the goals of the Communist Party," he told BuzzFeed, on the condition of anonymity. Being a limited partner is "not an excuse" for ignorance, he added, noting that any organization deploying millions of dollars should bear some of that responsibility.
Both companies denied roles in the Xinjiang surveillance and detention of the Uighurs. Megvii has been linked to the Integrated Joint Operations Platform (IJOP), a police app allegedly used to collect detailed data from the population. Megvii has denied any connection with IJOP, and says that the Face++ account within the app isn't actively used.
Investment funds aren't the only ones sending money to China's AI frontier.
The Intercept reports that the OpenPower Foundation — a nonprofit led by Google and IBM executives with the aim of trying to "drive innovation" — has set up a collaboration between IBM, Chinese company Semptian, and U.S. chip manufacturer Xilinx.
Semptian presents itself publicly as a "big data" analysis company that works with internet providers and educational institutes. However, The Intercept posits that a substantial portion of the Chinese firm's business is in fact generated through a front company named iNext, which sells internet surveillance and censorship tools to governments.
Among the tools: Aegis, a mass surveillance system that The Intercept reports has been placed within China's phone and internet networks, enabling the country's government to secretly collect people's email records, phone calls, text messages, cellphone locations, and web browsing histories.
Posing as a potential client, a reporter from The Intercept got a tour of Aegis' prowess—following a person through Shenzhen by tracking a cell phone.
The OpenPower Foundation declined to answer The Intercept's questions about its work with Semptian, saying only that "technology available through the Foundation is general purpose, commercially available worldwide, and does not require a U.S. export license."
Read the source accounts in The Intercept, in BuzzFeed News. and in Bloomberg.