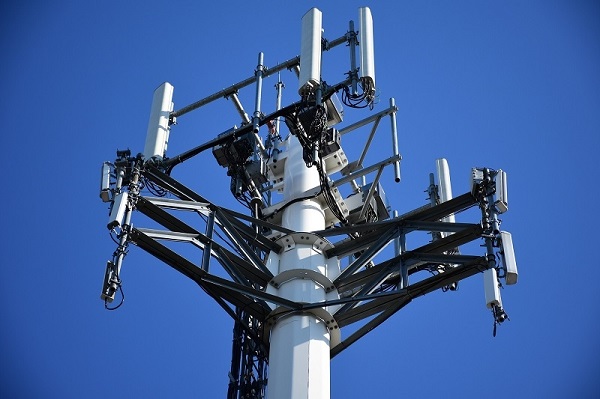 By Berge Ayvazian, Senior Analyst and Consultant at Wireless 20/20
I have been focusing on potential breakthroughs that may result from the synergy between Artificial Intelligence (AI) and 5G. Currently the processing for most AI-enabled medical, robotics, industrial and consumer applications occurs in a centralized cloud. But some AI applications and use cases require very low latency, where the turnaround time between sensing and action must be extremely short. This includes video analytics, navigation and control for self-driving autonomous vehicles which will depend on AI to make crucial time-sensitive decisions.
5G wireless networks offer super-low sub-millisecond latency which is 10 times faster than 4G. But even low latency 5G networks may not be sufficient to enable real-time intelligence, event-driven analysis and decision processing based on the current centralized and virtualized cloud-based AI architecture. Several companies are now working to move modern AI systems toward a new distributed architecture where much of the intelligence lies closer to the edge of networks. These efforts are driving AI Computing to the edge of 5G mobile networks.  
AI is Revolutionizing the way Telcos Operate, Optimize Networks and Provide Customer Service
Mobile operators are harnessing the power of AI to process and analyze huge volumes of data collected from customers, devices, networks, applications, services, and billing systems. The goal is to extract actionable insights to improve operations, provide better customer experiences, and increase revenue through new products and services. Nowhere is the need for AI more critical than in the evolution to 5G wireless network to enable traffic optimization, preventive maintenance, robotic process automation (RPA) and virtual assistants for AI-Powered Customer Self Service. As operators transition to virtualized and software-defined network architectures, AI will enable greater automation capabilities to self-diagnose, self-heal and self-orchestrate the 5G network. For 5G networks to scale, AI is needed for automation across operations, network resource management, and predictive analytics for improved customer experience and cost savings.
In addition, operators can leverage their new distributed AI infrastructure to deliver new low-latency, data-driven services with reduced costs and enhanced security for enterprise and industrial users. The integration of AI and 5G edge computing will provide a platform for new services and business opportunities allowing wireless network operators to offer AI-as-a-Service offerings for enterprise end users. The ambitious goals for 5G-enabled IoT networks will also require higher levels of automation by deploying AI at the edge and distributing intelligence throughout the network infrastructure. AI will also prove critical as 5G network operators deploy dynamic network slicing to offer different qualities of service (QoS) for consumers, enterprise customers and vertical industries.
Deploying Mobile Edge Computing and AI in 5G Wireless Networks
In the conventional cloud/client AI model, the link between the centralized cloud and the client has become a significant bottleneck. Because many 5G network automation/optimization decisions must be made in real-time, AI will be critical at the edge to support local decision-making instead of sending the data to a remote cloud. A new Edge AI framework is needed to intelligently utilize the collaboration among devices and edge nodes to carry out dynamic system-level optimization and application-level enhancement while reducing the unnecessary system load in mobile communication systems. The cost of 5G deployment and service delivery can be dramatically reduced on an ongoing basis by deploying as much AI processing as possible at the wireless network edge.
Several US mobile network operators, equipment providers, tower companies and several startups are leading the shift from deploying AI in the centralized cloud toward a redistributed AI-driven Cloud-Edge architecture to edge. Edge locations can include cell towers, on-premises servers, and small network devices. However, cell towers are attractive edge computing locations because they have space to place small data centers with direct access to the tower's existing network resources and power. In addition, these towers are often in high-service areas. As such all major cell tower companies are in various stages of investigating opportunities to integrate edge computing into new 5G network architectures, including Crown Castle, SBA Communications, and American Tower.
SBA and Packet Deploy Edge Computing Data Center at Macro-Tower Site
I recently visited the new edge computing data center being deployed at the SBA wireless macro tower site located next to Gillette Stadium, the home of the New England Patriots in Foxborough, Mass. SBA provides the local support and cooling for the physical network infrastructure to support low-latency interconnection services. SBA, one of the largest cell tower owners, is partnered with Packet, a bare metal data center infrastructure provider to deploy the hardware and software to provide a cloud-native and wireless infrastructure. The initial prototype mobile edge computing data center is co-located at an existing SBA tower site and will include multiple versions of Packet-supplied server hardware, cloud automation platform software stack and APIs. The Boston edge location is the first of many sites Packet plans to deploy in collaboration with SBA and other cell tower companies.
In addition to offering its edge cloud-based services, Packet is also working with Federated Wireless to enable shared spectrum solutions for the 3.5 GHz CBRS band, while offering a clear path for additional 5G spectrum. Federated Wireless and Packet have also announced plans for a joint "Wireless Test Kitchen" in the SBA edge cloud data center site next to Gillette Stadium that allows developers and Enterprises to programmatically build mobile network solutions. The joint lab will soon control shared CBRS spectrum assets throughout the Boston metro and provide a test bed for a range of enterprise wireless use cases including Industrial IoT (IIoT), smart cities, mobile entertainment, and private LTE in a fully cloud-based model.
Packet Partnerships to Enhance Edge Computing Data Centers
In addition to SBA, Packet is partnering with Vapor IO to launch two more edge data centers leveraging Crown Castle tower sites near Wrigley Field and O'Hare Airport in the Chicago metro. These edge sites use a proprietary "Kinetic Edge" architectural design which combines several small facilities into a single virtual data center with multiple availability zones. Vapor IO has also developed the "Vapor Chamber" colocation enclosure with a distinctive round design deployed inside the Kinetic Edge facilities in Chicago. The Kinetic Edge Alliance is Vapor IO initiative that aims to build a network of 15 interoperable edge facilities at the base of cell towers, inside commercial buildings, near stadiums and shopping malls. Packet also announced a new Edge Access Program to allow participants to build and trial cloud native edge applications and telco deployments quickly and cost effectively with free access to its Vapor IO's Kinetic Edge bare metal edge computing servers.
Packet is also partnering with Ampere, a developer of high-performance Arm-based microprocessors for high-performance cloud and edge servers, that delivers on-demand and cost-effective bare metal access to Ampere's eMAG platform. Packet plans to further integrate Kubernetes into the orchestration layer of its stack to simplify the management and onboarding of different software or cloud services into the Packet platform. Funding for this deployment is coming from the $25 million Series B round Packet closed in September 2018.
Wireless 20/20 believes 5G will drive the integration of AI into carrier-edge datacenters housed in cell tower locations, thus positioning 5G as a key enabler for AI edge processing. As the major US mobile operators rollout their 5G networks in 2019-20, we will focus on how AI will help them to automate 5G network planning, deliver predictive customer experience and accelerate enterprise digital transformation, IoT data analytics, the factory floor, autonomous cars and the health care industry.
Learn more at Wireless 20/20.
Berge Ayvazian leads an integrated research and consulting practice at Wireless 20/20 on 4G/5G Networks and Mobile Internet Evolution.