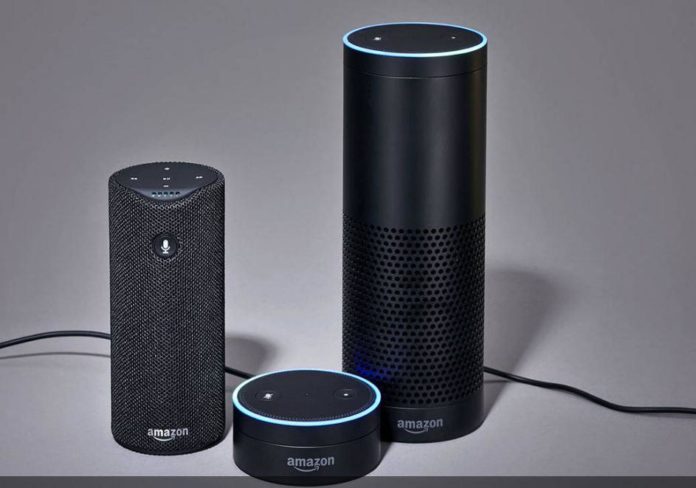 Amazon.com Inc. recently poached an artificial-intelligence expert from rival eBay Inc., the latest move by the retail giant to strengthen its ability to quickly determine what users want.
Hassan Sawaf joined Amazon as its director of artificial intelligence in Palo Alto, Calif., at its A9 labs, according to his LinkedIn page, with the goal of improving "the user experience for users of Amazon's search capability across all products and businesses."
An eBay spokeswoman confirmed Mr. Sawaf left the company. Amazon and Mr. Sawaf didn't immediately respond to requests for comment.
Amazon is part of the scramble to develop artificial intelligence assistants, including Apple Inc.'s Siri, Alphabet Inc.'s Google Now and Microsoft Corp.'s Cortana. These companies and others are pouring money into artificial intelligence, which is expected to run everything from automobiles to houses in the future.
Amazon has increasingly focused resources on its voice-controlled devices that use artificial intelligence to dim bedroom lights, summon Uber rides, play song lists and order merchandise. Alexa, its robotic voice assistant, powers its Echo speakers, some of the first successfully mass-marketed voice-controlled devices.
The retailer is joining with companies including Ford Motor Co. and home automation startup Ecobee Inc. to integrate Alexa into more devices.
Mr. Sawaf started at eBay in 2013 and set up the company's cognitive computing group, spearheading efforts to enable context translations for shoppers searching in foreign languages so that items listed in English will show up in results, too.
Mr. Sawaf has nearly two decades of experience in human language technology and pattern recognition, according to his eBay biography. He's a patent holder in hybrid machine translation, a system to use machines to translate from one language to another.
He previously held the position of chief scientist at government services and information technology firm Science Applications International Corp., leading research and development of machine learning and human language technology.