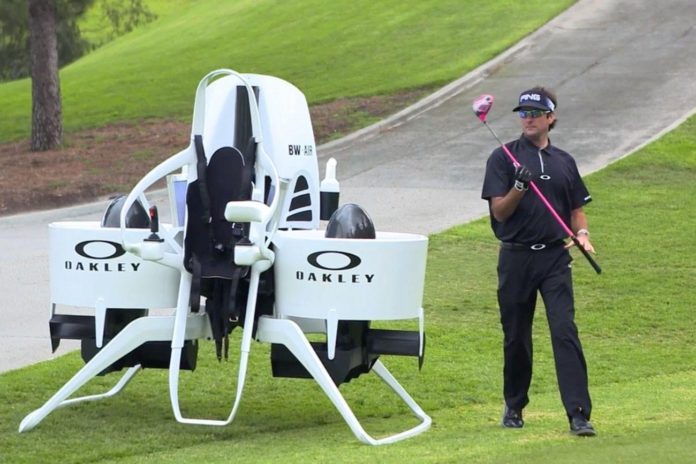 Pro golfer Bubba Watson, a two-time Masters champion who has been known to traverse the green via a hovercraft, wants to up his game — his golf-cart game.
In a partnership with Oakley and the Martin Aircraft Company, the team has developed the Golf Cart Jetpack.
Yes, it's a crazy as it sounds. It's a jetpack that can hold your golf clubs. Check it out in the video above.
As you may recall, New Zealand-based Martin developed a line of jetpacks designed for the military and first-responder emergency crews. The Golf Cart Jetpack looks pretty similar.