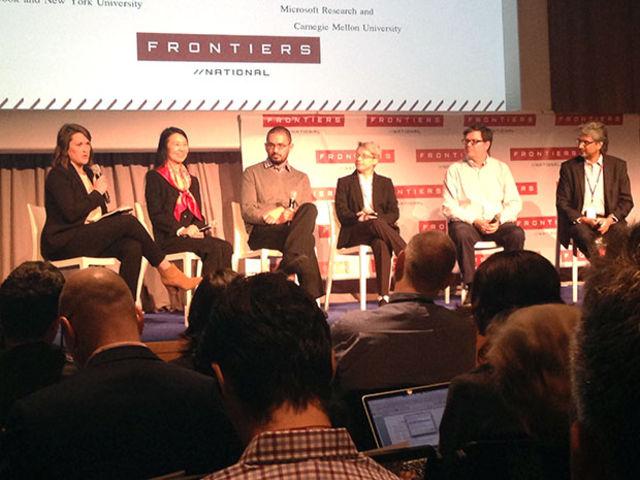 Late last month, Amazon, Facebook, Google, IBM, and Microsoft announced that they will create a non-profit organization called Partnership on Artificial Intelligence. At the White House Frontiers Conference held at Carnegie Mellon University today, thought leaders from these companies explained why AI has finally arrived and what challenges lie ahead.
While AI research has been going on for more than 60 years, the technology is now at an inflection point, the panelists agreed. That has happened because of three things: faster, more powerful computers; critical computer science advances, mainly statistical machine learning and deep learning techniques; and the massive information available due to sensors and the Internet of Things.
The early decades of AI saw "a succession of disappointments and promises not met," said Yann LeCun, director of AI at Facebook. "Now we have systems that can identify images, that can understand and translate text, for speech recognition," he said. "Expectations are now even higher but perhaps more realistic. And now an industry exists…in the past AI was mostly academic."
The Partnership on AI has two goals. "We want it to be a forum to discuss issues on proper deployment, best practices, and ethical questions," LeCun said. "The other purpose is to explain the state-of-the-art in AI and what it can do in future."
There has been much media coverage on the potential and dangers of AI. The new organization will serve to dispel myths and serve as a reliable source of information on where the technology is going, added Guruduth Banavar, VP of cognitive computing at IBM.