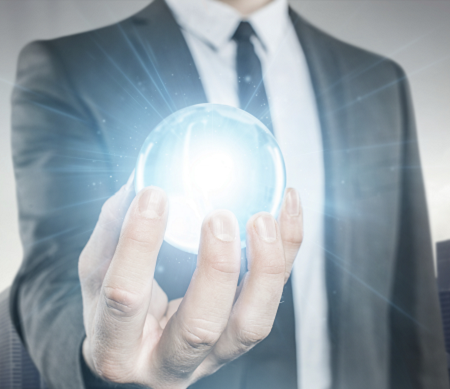 During its recent Symposium ITXpo, Gartner released predictions on the future of technology for IT departments and users. Here's a look at those predictions and what they might mean for you and your organization.
One of the reasons people go to the annual Gartner Symposium ITxpo is to hear Gartner analysts offer predictions for the future. This year was no different, and Gartner didn't disappoint, offering predictions and prognostications on a variety of subjects.
One of the most talked about lists of predictions every year is the Top Tech Predictions for IT Organizations and Users. Let's talk about this year's version.
Gartner offered 10 predictions for the next five to six years. These aren't pointed, tactical predictions about how big monitor screens will become or whether the delete key will move from the right side of the keyboard to the left. These are big picture predictions that offer a look into the possibilities of huge trends that will move markets, industries, and society.
Are there any interesting trends within the trends? Three stand out:
First, three of the trends deal with the user experience — how users will interact with the systems IT presents to them going forward.
Two of the trends are about the Internet of Things — and neither of them explicitly mention security.
Finally, none of the trends are primarily about either artificial intelligence or machine learning, though those were two topics on the lips of may attendees and analysts at the conference this year.