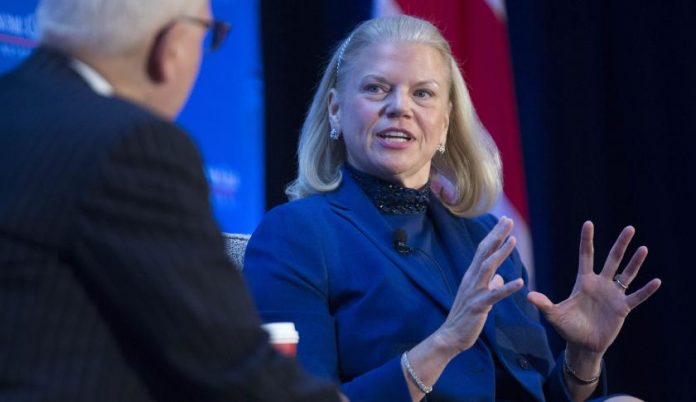 IBM has weathered 16 consecutive quarters of declining revenue. But CEO Ginni Rometty is optimistic that the company's wager on "cognitive computing," the term it uses for applied artificial intelligence and machine learning technologies, is the biggest bet the company will make in its 105-year history.
"We will solve some of the world's greatest problems," she said confidently at the 2016 Code Conference in Rancho Palos Verdes, Calif.
But the question hounding the chief executive: Can IBM get there fast enough? The company is moving quickly to replace its declining legacy businesses with cloud computing efforts, but investors argue it's just not fast enough.
Rometty said it's hard to compare. IBM has 380,000 employees—far more than most companies.
"It's easy to have an act one and two," she said. "Go ahead and have an act three, four, and five. The saying is the easy part. The doing is the hard part."