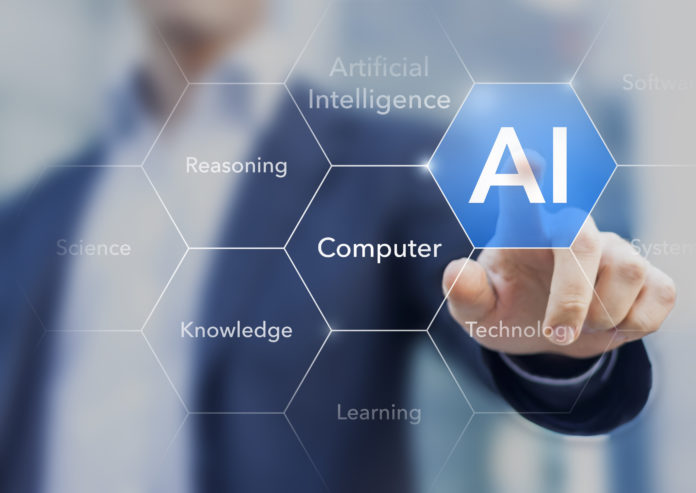 While tech giants tend to hog the limelight on the cutting-edge of technology, AI in banking and other financial sectors is showing signs of interest and adoption – even among the stodgy banking incumbents.
Discussions in the media around the emergence of AI in the banking industry range from the topic of automation and its potential to cut countless jobs to startup acquisitions. However, no current sources have pulled together and analyzed the AI applications of top banks.
What types of AI applications are currently in use by customers and employees and what applications are in the works at banking leaders JPMorgan Chase or Wells Fargo? 
What common trends do their innovation efforts point to – and what does that mean for the future of banking?
How much has been invested in AI and emerging tech innovation across leading US banks?
Through facts and quotes from company executives, this article serves to present a concise look at the implementation of AI by the seven leading commercial banks in the U.S. as ranked by the Federal Reserve. Changes in the banking industry directly impact businesses and commerce, and we sought to provide relevant insights for business leaders and professionals interested in the convergence of AI and financial technology.
We'll explore the applications of each bank one-by-one. The top seven US banks below have been rank-ordered by their size, starting with JPMorgan Chase, the largest.
JPMorgan Chase
JPMorgan Chase has invested in technology and recently introduced a Contract Intelligence (COiN) platform designed to "analyze legal documents and extract important data points and clauses." Manual review of 12,000 annual commercial credit agreements normally requires approximately 360,000 hours. Results from an initial implementation of this machine learning technology showed that the same amount of agreements could be reviewed in seconds. COiN has widespread potential and the company is exploring additional ways to implement this powerful tool.
The Emerging Opportunities Engine, introduced in 2015 and discussed in a letter to shareholders, uses automated analysis to help "identify clients best positioned for follow-on equity offerings." The technology has proven successful in Equity Capital Markets and is currently being expanded to other areas including Debt Capital Markets. First successfully piloted in 2016, the firm plans to officially roll out its virtual assistant technology which integrates a natural language interface "to respond to employee technology service desk requests." The initial goal will be 120,000 service tickets with future expansion to efficiently address more of the 1.7 million employee requests the company receives each year.
The firm invested over $9.5 billion in technology in 2016, with $3 billion "dedicated toward new initiatives" and a $600 million fraction slated for "emerging fintech solutions." Specific interests include partnerships with fintech companies and developing new and enhancing current digital and mobile services.
Read the source article at Techemergence.com.