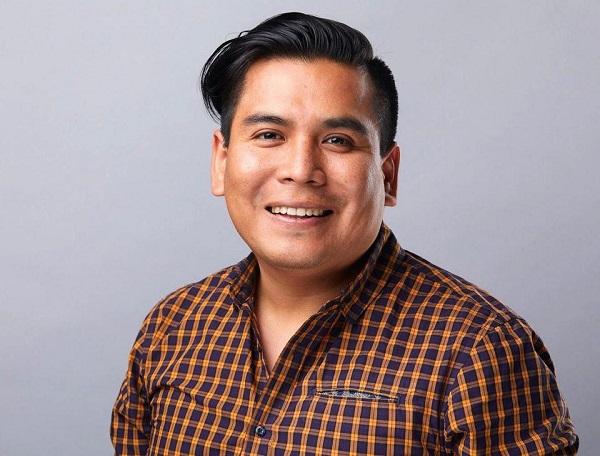 When we think of companies at the forefront of technological innovation, global financial institutions don't necessarily come to mind. Instead, massive tech giants like Amazon, Apple and Alphabet dominate the conversation around innovation and garner the most attention. However, with new technologies like artificial intelligence going mainstream, even the classic gatekeepers in the financial sector can't afford to ignore them. Now, the largest banks around the world are doubling down on their AI plays.
Capital One — United States
Coming in as one of the top 50 best US financial institutions on Forbes US Best Banks list, Capital One has been beefing up its AI capabilities by prioritizing ethical AI in its systems. Its Senior Research Manager on the Conversational AI team, Omar Flórez, a PhD researcher from Peru is one of the few Latin Americans studying the ethical aspects of machine learning.
Although algorithms have the power to create huge efficiencies through the processing of large volumes of data and automation, the tech industry at large has a bias problem as blind spots and prejudices that engineers hold are being embedded into the technologies they build. Whether it's racist soap dispensers or reinforcement of negative cultural stereotypes, artificial intelligence is imperfect: and even if it is not programmed to do so, the software can learn on its own to discriminate.
For a financial institution these bias' can create great harm to customers —  think about applying for a car or home loan or opening up any line of credit with a system that is applying bias against minorities or women. Ensuring there is a focus on diversity of genders and people coming into the profession as well as diversity in teams is one way the industry can overcome these natural tendencies towards bias. This has been a focus at Capital One, especially on the development and deployment of AI within their systems.
With most technical documentation in this emerging field being written in English, Flórez experienced the challenges of learning AI firsthand as an engineer whose first language is Spanish. He decided to create a comprehensive Spanish-English dictionary of AI terms, which is available on GitHub as an open source project and freely available to anyone who wants to use it or add to it. Spanish speakers can now consult the document to understand technical terms used in a book, online discussion, article or course, to gain a deeper understanding of the material.
As part of Capital One's commitment to increasing diversity and inclusion in the tech industry, Flórez was able to amplify his efforts. His dream is that other companies will use his dictionary to open up access in the field. He said:
"True diversity in tech will only come when everyone has access to the same technical information and educational opportunities . When young technologists feel welcomed into the AI development community — no matter what language they speak or culture they come from — that openness will go a long way to increasing the number of skilled engineers, along with more diverse perspectives and experiences in the field."
Sberbank — Russia
Also, on the Forbes Global 2000 in 2018 is Russia's largest financial institution, Sberbank. Sberbank is no stranger to AI and has run competitions in the past to promote innovation in the space. In 2018, the Russian bank ran its "Classic AI Competition" where it invited teams from around the country to compete in using AI to compose a poem in the likeness of a specified author with 1,000,000 rubles in prizes for placing teams.
More recently, Sberbank completed a Demo-Day event in Moscow showing off some of the top AI innovations in Russia. The event showcased startups from Sberbank, and the 500 Startups accelerator program and resulted in seven finalist teams that will be making their way to the 500 Startups' Startup Launch Program in San Francisco. In addition to the finalists, Sberbank will continue collaboration with all 30 teams that competed within the accelerator batch with the aim of helping them grow and even potentially integrate with the bank's ecosystem.
This event was different from past 500 startup batches as it marked the first time a Russian corporation has partnered with the accelerator.
Finalists included the likes of Heartex, a project utilizing AI that creates tools for labelling large data sets, Mishka AI, a smart soft toy that incorporates AI to automatically deliver content geared toward children, and an exciting healthcare AI play that's leveraging AI and neural networks for the medical imaging field.
Like Capital One and other American banks, Sberbank is finding itself expanding into new areas banks historically haven't been present in. According to Herman Gref, President of the bank:
"Sberbank is a 177 year-old company, and it is not simple for us to reinvent ourselves. However, finding ways to continuously reinvent our business is necessary to remain competitive to new innovations coming to market. We are proud to partner with 500 Startups and support the innovations their companies bring to market."
Read the source article in Forbes.