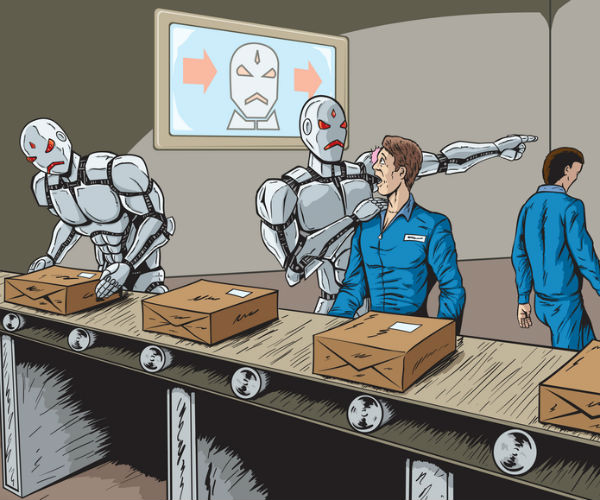 Technological leaps in robotics and artificial intelligence will change the way people live and work, and two exchange-traded funds (ETFs) may help to make money along the way.
The Global X Robotics & Artificial Intelligence Thematic ETF (BOTZ) and the Robo-Stox Global Robotics and Automation ETF (ROBO) hold companies that are developing the technologies of tomorrow while producing gains today. The Robo-Stox fund is up 47 percent in the past year.
"Despite targeting similar themes, the make-up of the two ETFs could not be any more different," writes analyst Steve Augur in a Seeking Alpha blog. "ROBO holds 85 stocks and is tilted towards mid- and small-cap stocks, while BOTZ has 28 stock holdings with a bias towards giant to mid-cap stocks."
Companies owned by Global X Robotics but not Robo-Stox include these four, Augur says:
Kuka AG (KUKAF), Kuka AG ADR (KUKAY): "KUKA is a German company that manufactures industrial robots and factory automation solutions. The company was founded in 1989 and built its first robot back in 1973."
Qinetiq Group Plc. ADR (QNTQY): "Qinetiq is a British multinational defense technology company that offers a wide range of products and services including robots used to remotely locate and disable roadside bombs, and a solar powered unmanned aerial vehicle."
Cyberdyne Inc. ADR (CYBQY): "Cyberdyne is a Japanese robotics and technology company, noted for the HAL 5 robotic exoskeleton suit, which they claim augments body movement and increases user strength by up to ten times."
TransEnterix Inc. (TRXC): "TransEnterix is a medical device company that is pioneering the use of robotics to improve minimally invasive surgery. I don't want to be crude, but this is one medical device company that may die on the operating table."
Read the source article at Newsmax.com.