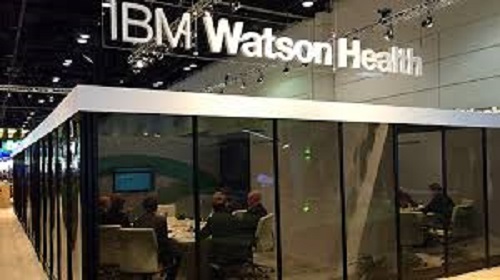 Artificial intelligence in healthcare is at the end of the beginning: It's been researched, introduced, proven to work, and it's been put to use in real clinical settings. But adoption is slow. Healthcare has only explored the tip of the iceberg and, of course, there is much work ahead to improve patient care.
AI in healthcare is beginning to emerge out of its infancy, said Ted Willke, senior principal engineer at Intel Labs.
"We're seeing healthcare organizations and hospitals move beyond AI-based proof-of-concepts and program pilots into developing and adopting systems that work the best for their needs," Willke said. "AI in healthcare, like in other industries, began as a way to help these organizations manage their vast amounts of data and simplify daily tasks, but we're starting to see the emergence of truly innovative uses of AI in healthcare – from finding complex patterns in medical imaging to genomic sequencing to designing patient treatment plans."
Additionally, right now, there's a huge interest in predictive clinical analytics, or the process of inputting historical patient data into models to identify and forecast future events, such as the likelihood of a patient relapse.
Search, classification and reasoning
The most common uses for AI in healthcare today are for search, classification and reasoning, in that order, said Ajay Royyuru, vice president, healthcare and life sciences research, at IBM Watson Health.
"AI is able to ingest massive amounts of data using technology such as text analytics and Natural Language Processing," Royyuru said. "With that, AI systems are able to detect patterns and similarities within that data that may unlock new insights for clinicians and scientists. A system that can reason not only can identify but make recommendations or suggestions based on its trained parameters."
Both IBM's Watson for Genomics and Watson for Oncology are examples of state of the art AI systems that are currently available to doctors and scientists. In research, the Watson team also is working on a system that will take this classification and reasoning system to the next level, by applying it to images. The project is called Medical Sieve and is ongoing work to use AI to identify instances of breast cancer and cardiac disease.
DeepMind is another example of state-of-the-art AI in action. It was founded in London in 2010 with the aim of building AI technologies and proving that they could have positive social impact. DeepMind Health is central to this social mission.
"One goal at DeepMind Health is to make a practical difference to patients, nurses and doctors and support the NHS and other healthcare systems," said Dominic King, MD, clinical lead at DeepMind Health and an academic surgeon in the UK National Health Service. "We hope that our technologies will help to save lives, improve care."
Read the source article at Healthcare IT News.