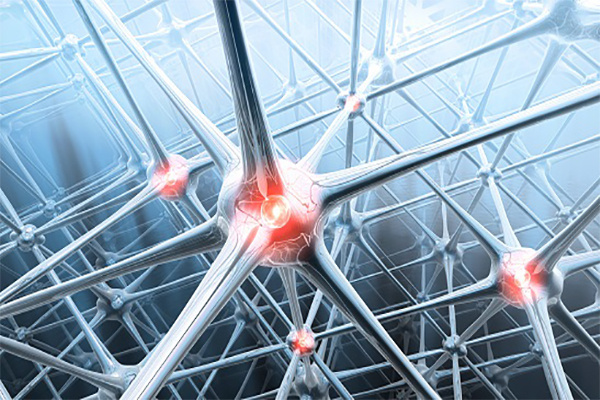 By John P. Desmond, AI Trends Editor
AI was already having an impact in healthcare before COVID-19 came along. Now the impact of AI in healthcare is accelerating.
A harbinger of the impact of AI on the spread of COVID-19 came on New Year's Eve for 2020, when the AI platform Blue Dot registered a clutter of unusual cases in Wuhan, China. The Toronto-based company uses natural language processing and machine learning to track, locate and report on infectious disease spread. It sends alerts to its clients, which include entities in health care, government, business and public health. It had spotted what turned out to be COVID-19, nine days before the World Health Organization released an alert on the emergence of a novel coronavirus, noted a recent account in Wired.
Since then AI has been used for prediction, screening, contact alerts, faster diagnosis, automated deliveries, and laboratory drug discovery in the fight against the coronavirus.
One example is an AI-powered diagnostic system that purports to detect new coronavirus cases with an accuracy of 96% compared to computerized tomography scans, according to an account in Nikkei Asian Review.
The diagnosis algorithm was developed by Alibaba's research institute, Damo Academy, which trained the AI model with sample data from more than 5,000 confirmed cases. The system can identify differences in CT scans between patients infected with the novel virus and those with ordinary viral pneumonia with an accuracy of up to 96%. The algorithm included the latest treatment guidelines and recently published research, stated its creators.
"These snapshots of AI in action against COVID-19 provide a glimpse of what will be possible in the various aspects of healthcare in the future. We have a long way to go. Truth be told, AI has not had a particularly successful four months in the battle of the pandemic. I would give it a B-minus at best," stated the article author, Kai-Fu Lee, Ph.D., American computer scientist and author currently living in Beijing. Lee is Chairman and CEO of Sinovation Ventures, and the author of AI Superpowers: China, Silicon Valley, and the New World Order, published in 2018.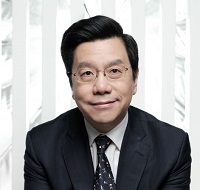 AI in Response to Coronavirus Gets a B-Minus So Far from Dr. Lee
He grades AI's impact at B-minus so far, based on the inability of AI to focus on vulnerabilities of the healthcare system including insufficient alert responses, inadequately distributed medical supplies, overloaded medical staff and too few hospital beds. However, Dr. Lee sees causes of optimism for two reasons.
One, data is now flowing. For example, Kaggle, the machine learning and data science platform, is hosting the COVID-19 Open Research Dataset. Known as CORD-19, the centralized hub compiles relevant data and makes it available for AI machine learning. The site recently had more than 128,000 scholarly articles on Covid-19, coronavirus, SARS, MERS and other relevant topics.
Second, medical and computer scientists the world over are focused on fighting the virus. Peter Diamandis, founder of the XPrize Foundation, estimated that up to 200 million physicians, scientists, nurses, technologists, and engineers are now taking aim at COVID-19. They are running tens of thousands of experiments and sharing information "with a transparency and at speeds we've never seen before," Diamandis stated.
AI was ripe for AI before the virus struck. Spending from 19 countries for AI in health care was estimated by a 2019 study to be growing at a 42% annual rate, from $1.3 billion in 2018 to an estimated $13 billion in 2024. That was in six growth areas: hospital workflow, wearables, medical imaging and diagnosis, therapy planning, virtual assistants and drug discovery. Deep neural networks have been used to produce accurate and rapid interpretation of medical scans, pathology slides, eye exams and colonoscopies.
"COVID-19 will accelerate those trends rapidly," Dr. Lee stated. "I see a clear roadmap of how AI, accelerated by the pandemic, will be infused into health care."
Doctors Redefining Roles to Complement What AI Does Well
The increased role of AI in health care will have an impact on doctors, who will be redefining their roles to incorporate assistance from AI.  Doctors are not likely to be replaced by AI anytime soon, suggests a medical researcher writing on the "Impact of AI in Medicine and Future Role of the Physician," in a paper posted at the National Center for Biotechnology Information (NCBI) site.
"The increasing focus of AI in radiology has led to some experts suggesting that someday AI may even replace radiologists," stated Abhimanyu S. Ahuja, a medical student in the Charles E. Schmidt College of Medicine at Florida Atlantic University. "These suggestions raise the question of whether AI-based systems will eventually replace physicians in some specializations or will augment the role of physicians without actually replacing them."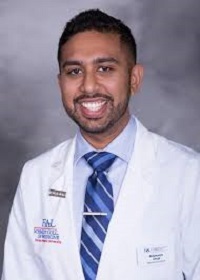 He researched the role of AI-based systems in performing medical work in specializations including radiology, pathology, ophthalmology, and cardiology, concluding that AI-based systems will augment physicians and are unlikely to replace the traditional physician–patient relationship.
In radiology, AI is likely to become routine to make the work more efficient and accurate. Within 10 years, it might be that medical images will first be analyzed by an AI tool before being reviewed by a radiologist. The tool could perform routine reading tasks such as quantification, segmentation and pattern recognition, suggested the author. Radiologists are encouraged to engage with the industry to ensure ethical use and clinical relevance as the technology is developed.
AI is valuable in medicine when making sense of huge amounts of data that would overwhelm humans. In this sense, the role of AI in medicine is not about replacing physicians; it is about optimizing and improving what they already do.
The use of AI to help detect breast cancer in women has potential. Experiments in digital mammography have converted single digital images of the breast into extracted, pixel-level variables unrecognizable to the human eye. Computers can cluster millions of these pixel-level variables to identify new imaging features. "The ultimate promise is that AI can combine these pixel-level variables and associations with patient clinical data, including any known patient risk factors, to develop predictive algorithms that may someday provide equal or better accuracy than human screening mammography," the author states.
Read the source articles in Wired, the Nikkei Asian Review and at NCBI.