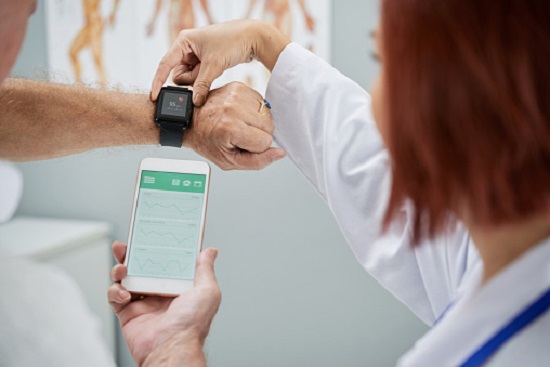 By AI Trends Staff  
On the verge of a new era of healthcare in which AI can combine with data sharing to deliver many new services, healthcare organizations need to earn the trust of patients that their data will be used properly. 
That was a message delivered by speakers on healthcare and AI topics at the Consumer Electronics Show held virtually last week.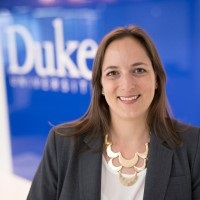 Issues related to data bias and explainability surfaced quickly.  A major issue with machine learning recommendation systems is the inability for it to explain how it came to the suggestion, said Christina Silcox, Policy Fellow at the Duke-Margolis Center for Health Policy, in a session on Trust and the Impact of AI on Healthcare. "We don't know how the software looks at the input and combines it into a recommendation. It finds its own pattern. There is not a way for it to communicate how it came to the decision. Work is being done on this," she said. "But now even the developer does not know how the software is doing what it's doing."  
In addition, some wellness technology incorporating AI may not have FDA approval as a medical device. The CARES Act of 2020 removed some devices from FDA oversight. Also, software may rely on company trade secrets that the firm may not be willing to share, making it more challenging to understand how the software works. "This information can be critical to patient trust," she said. 
Also, an evaluation of a wellness device using AI and data needs to cover what training data was used to represent the population, and what subgroups were included. Also needed is an evaluation of the software over time, "to make sure it's still working," she said.  
Interoperable Medical Software Systems Elusive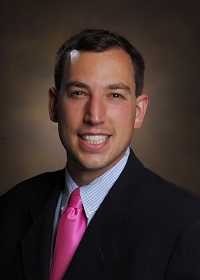 Interoperability was an issue cited by Jesse Ehrenfeld, Chairman, Board of Trustees of the American Medical Association (and a Commander in the US Navy). "Algorithms that work at a children's hospital may not work in an adult hospital, he said. "Understanding the context is critical." He noted that these discussions with medical device-makers are challenging. Ehrenfeld recommended, "Having good clinicians have input into the development of these systems and tools is critical." The AMA has tried to facilitate such discussions and has been having some success, he said.  
Regarding data bias, Ehrenfeld said, "All data is biased; we just might not understand why." It could be that it does not represent the larger population, or that the way it was captured introduced bias.   
In a final thought, Silcox said, "As a nation, we have to strengthen our healthcare data, and put a focus on standardizing healthcare data, making sure it is interoperable. That is the key to improving AI in healthcare."   
Patient Data Sharing for Telemedicine Requires Transparent Practices 
The pandemic era has ushered in increased use of telemedicine and with that, necessary data sharing. One supplier of wellness products said the company is very tuned into data privacy. "With us, privacy is number one. We look at it as the patient's data and not our data," said Randy Kellogg, President and CEO of Omron Healthcare, in a CES session on The Tradeoff Between Staying Secure and Staying Healthy. "We need permission to look at the patient's data. We try to be transparent with people about how their data is going to be used in a telemedicine call," he said.  
Among Omron's products is HeartGuide, a wearable blood pressure monitor in the form of a digital wristwatch, and a Bluetooth scale and body composition monitor. Data from these are pulled together in the company's VitalSight remote patient monitoring program, with the goal of preventing heart attacks and strokes. Based in Kyoto, Japan, the company has been in business for over 40 years and offers products in 110 countries and regions. Asked by moderator Robin Raskin, founder of Solving for Tech, if patients are sharing their data more, Kellogg said, "Yes. It was happening before the pandemic and now more so. People are updating their data to the platforms."  
This trend of more health data sharing during the pandemic era was confirmed by Dr. Hasson A. Tetteh of the US Navy, an AI strategist who holds the position of Health Mission Chief with the DoD Joint AI Center. "We are dogmatic about security and privacy," he said. "In the pandemic era, there has been a need to get more information from people than they may have been accustomed to, for the public good."  
Discussion turned to whether the HIPAA Privacy Rule regulating the use or disclosure of protected health information, which first went into effect in 2003, is out of date. "HIPAA is a bit dated," Dr. Tetteh said. "Policy often lags rapid technology advances." He said the DoD has "policy engineers" who work to keep patient information safe and secure. "We are all in the business of protecting patient safety and privacy, and we are using technology to do that," he said. He noted that the DoD has issued AI principles on ethical applications. (See AI Trends coverage.)   
Humetrix Stores Patient Data Locally, Not in the Cloud 
Humetrix has been offering healthcare applications on consumer-centered mobile devices for 20 years. The company's approach is to store patient data on a local device and not in the cloud, said Dr. Bettina Experton, president and CEO. "We still take advantage of AI algorithms in the cloud, but we don't store personal information in the cloud. We call it 'privacy by design' architecture," she said. The key to good security procedures to protect patient data is access control, she said.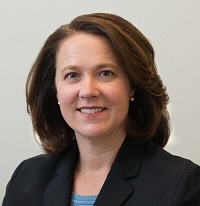 Technology advances are enabling an approach to healthcare called precision medicine, which takes into account individual variations in genes, environment and lifestyle. Exemplifying this trend are the products of Myriad Genetic Laboratories, a 30-year-old company that has concentrated on the role that genes and proteins play in disease. The company's surveys show nearly 80% of people do not have a good understanding of precision medicine and genetic testing, said Nicole Lambert, president of Myriad, in a CES session on Essential Technology for the New Health Revolution. 
As a result, the company is focusing its efforts today on a specific target: women. "Pregnancy, cancer and mental health are the areas we are trying to impact the most," said Lambert. She gave the example of the trial-and-error approach of prescribing antidepressants. "It's 50-50 that the medicine will work," she said. "The promise of precision medicine is to get the patient the right medicine at the right time," improving the chances the prescription will be effective.  
For detecting ovarian cancer, Myriad's genetic tests can give each patient a level of risk, such as 36%, 57% or 87% risk. "We also give a five-year risk, allowing patients to put things in perspective," she said. For instance, the first-year risk might be three percent while the lifetime risk might be 57%. "It helps people make decisions about their healthcare, she said, adding, "Precision medicine will only get more accurate over time."  
Learn more at  Consumer Electronics Show, Omron Healthcare, Humetrix and Myriad Genetic Laboratories.