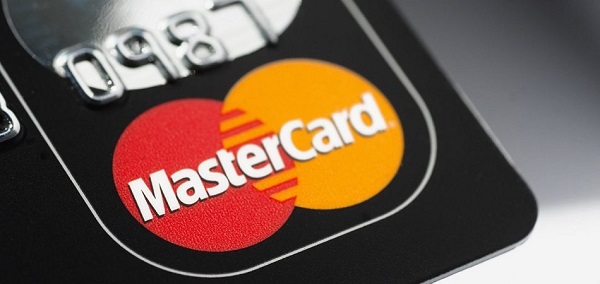 Banks and financial institutions are particularly opaque when it comes to how they implement and leverage AI for their business. Mastercard is a key example of this because they use most of their AI applications internally and have only recently begun to make their technology more transparent to the greater financial industry.
Since their initial adoption of AI and machine learning in 2016, Mastercard acquired Brighterion in 2017 and has continually expanded their AI capabilities.
In this article, we give an overview of three AI initiatives from Mastercard. We detail the use cases for each one and highlight other possibilities in those areas. Mastercard offers the following AI services:
Credit card fraud detection
AI consulting services
Biometric authentication for purchases and account access
Before we start our overview, we discuss the most important insights from our research into Mastercard's AI projects:
AI at Mastercard – Key Insights
It is clear that Mastercard's most refined application of artificial intelligence is in their fraud detection solutions. Using predictive analytics technology to detect and score transactions on how likely they are to be fraudulent allows for continued learning of new fraud techniques. In addition, their solution allows for the detection of abnormal shopping behavior based on a customer's spending history.
Our research led us to Mastercard's artificial intelligence consulting service, an AI development crash course called AI Express. The service is for businesses with little experience in AI that are looking to get acquainted with machine learning quickly.
AI Express is intended to allow businesses to get a closer look at the machine learning algorithms MasterCard uses for various services to learn from their work so that they might develop their own machine learning models. It is also likely that MasterCard provides AI consulting with the data science and machine learning talent at their company, many of whom they hired when they acquired AI consulting firm Brighterion.
Mastercard claims that through AI Express they can help companies create tailor-made machine learning models for their specific business problems, but the exact degree of specificity is unclear. It's also likely that data science expertise is required to make sense of Mastercard's machine learning, and so business leaders should not expect to look "under the hood" at Mastercard's AI and easily understand how to implement something similar at their own business. Businesses will likely need to have their own in-house data scientists work with Mastercard's in order to build a model for use in business.
Mastercard's AI-based biometric authentication software, Mastercard Identity Check, seems capable of facial recognition and analyzing live video. The software enables two-factor authentication which resembles taking a selfie. First, it verifies the face of the account owner, then prompts the user to blink. The software then detects the blink and uses it to confirm the authenticated face is alive.
We begin our overview of Mastercard's AI initiatives with their predictive analytics approach to detecting and preventing fraud:
Credit Card Fraud Detection
Mastercard's most prominent use of artificial intelligence is their fraud detection solution called Decision Intelligence. The software uses predictive analytics to analyze customer and transaction data to determine a score of how likely a transaction might be fraud or not. These scores could help Mastercard both decline fraudulent transactions in real time and prevent false declines of legitimate transactions.
"We are solving a major consumer pain point of being falsely declined when trying to make a purchase," said Ajay Bhalla, President of Cyber and Intelligence Solutions at Mastercard, regarding the first implementation of Decision Intelligence. It is clear that false declines and fraud prevention were among Mastercard's chief concerns while developing the model behind Decision Intelligence.
Read the source article at emerj.