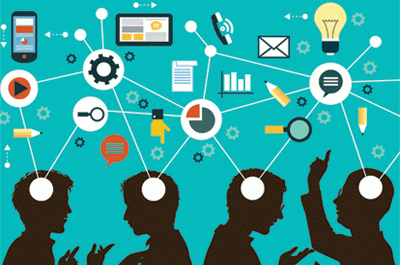 A Texas company automating a crowdsourcing platform is making waves in the burgeoning artificial intelligence sector armed with a recent round of venture capital.
Alegion Inc. teams with crowd-sourcing marketplaces to deliver structured data to businesses and government agencies on artificial intelligence projects.
CEO Nathaniel Gates (shown above) considers the Austin startup an "arms dealer" that harnesses and capitalizes on previously unstructured data.
"We enable enterprises, governments and other entities to weaponize their data through enrichment, cleansing, etcetera," he said. "Our goal is data quality."
In late June, Alegion announced completing a $3.6 million Series A round of funding from RHS Investments, an Austin-based firm that also backed RealMassive Inc. and Q2 Holdings Inc., according to Crunchbase.
Artificial intelligence, or AI, typically refers to the development of computer systems capable of performing tasks that normally require human intelligence and interaction. The tasks included visual perception, speech recognition, decision-making and translating languages.
Such technology is used in everything from personal assistants to autonomous vehicles. As a result, the number of AI startups is rising sharply. More than 30 AI companies were acquired during the first quarter of 2017 alone, according to CB Insights.
The popularity of AI has been fueled by the development of technology that capitalizes on and makes use of large amounts of stored information, commonly called Big Data. That new technology can come in several forms such as hardware, software, cloud computing and the Internet of things, said Dan Kara, research director of New York-based ABI Research.
The combination of Big Data and new tech results in high-end business systems that generate algorithms to identify patterns and effectively learn from repeatedly completing that process. It's frequently referred to as "machine learning."
The demand for AI is growing rapidly as developers more frequently combine the technology with their apps. The AI market is projected to reach $16 billion by 2022, according to IBM Corp. research.
AI companies typically focus on at least one of the six layers of technology that create machine learning. They are: data, device, learning, cognitive, application and platform, Kara said.
Alegion's technology targets the data layer with content tagging and labeling the data with humans, he said.
Chatbots, or programs that mimic the way people speak, is probably the hottest type of AI tool today.
AI technology is expected to boost gross the domestic product by up to 14 percent by 2030 through increased worker efficiency, PricewaterhouseCoopers LLP reports. For example, shoppers driven to work in autonomous vehicles would ostensibly use their extra time buying goods, the firm reported.
"Artificial intelligence and machine learning technologies are already beginning to change the world as we know it," Gates said. "We are uniquely positioned to supply the human intelligence that is required to enable artificial intelligence."
In June, ABI Research reported that the number of businesses adopting artificial intelligence technology is projected to grow from 7,000 to 900,000 during the next five years, or by 2022.
Gates launched Alegion in 2012. Before that, he founded (in 2004) Cloud49 LLC, a cloud computing software maker targeting the public sector.
Alegion, which previously operated an office in Seattle, employs 14 workers. Customers include New York-based Condé Nast and San Francisco-based Charles Schwab Corp.
Condé Nast uses Alegion's technology to automate the organizing and categorizing of its images. Charles Schwab processes social messages with Alegion's software.
Another Alegion customer, Amazon's Mechanical Turk, developed a platform designed to enable freelance workers to sign up for various jobs. Alegion's software automatically creates data sets based on the information generating user profiles and lists of prospective users suitable for jobs.
AI and machine learning are quickly becoming part of a crowded field fueled by a new class of deep-learning software.
Competitors include incumbents such as IBM and Intel Corp. The sector is also home to more recent entrants like California-based CrowdFlower Inc., Seattle-based Mighty AI Inc. and New York-based WorkFusion Inc., California-based Automation Anywhere Inc., UiPath and OpenSpan Inc.
"There are some definite tailwinds such as Big Data analytics," Kara said. "There are major things underway."
Learn more about Alegion, Inc.