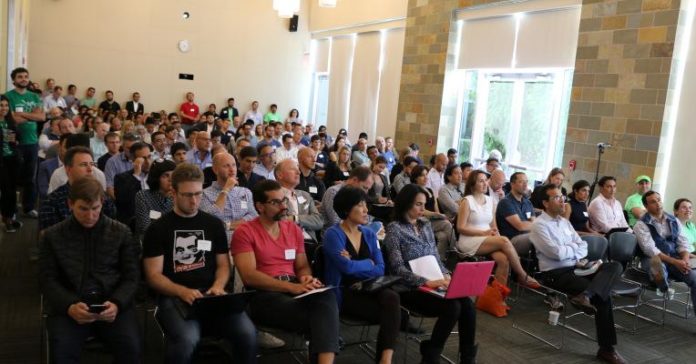 Yesterday, as dozens of Teslas baked in the sprawling Palo Alto parking lot of a local law firm, 100 top investors packed into a high-ceilinged meeting room. There, they watched 13 startups deliver four-minute-long presentations about why they're worth watching.
The companies —- all of them roughly six months or younger, and all led by current college students or recent graduates —  were part of the "Launchpad" program of three-year-old Pear, an early-stage venture firm that annually invites computer science students from top schools to build companies in their office with a $50,000 uncapped note and no strings attached. (Until recently, the firm was known as Pejman Mar Ventures.)
So far, Pear seems to be choosing these student teams wisely. Out of the eight groups that presented a year ago, one startup sold to Google and four others have raised seed funding. Pear's inaugural class, in 2014, also saw one startup, FancyThat, sell to Palantir.