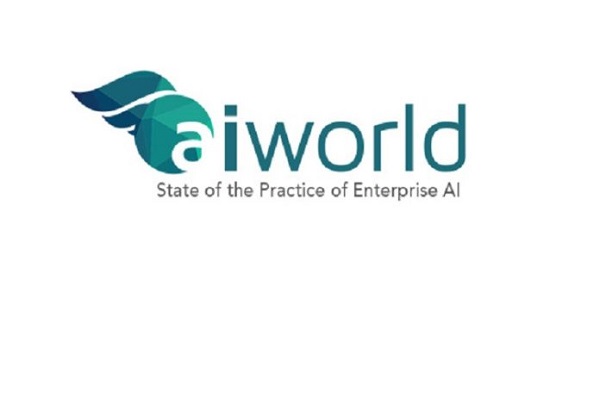 AI World Conference & Expo, part of Cambridge Innovation Institute, has announced a collaboration with FORTUNE to produce a branded content section focused on Artificial Intelligence in the Enterprise.  The branded content section will be published in a fall 2018 issue of FORTUNE, and will be available at the Third Annual AI World Conference & Expo which is taking place in Boston, December 3-5 at the Seaport World Trade Center.
The Exhibitors & Sponsors of the AI World Conference & Expo are invited to be part of the Artificial Intelligence in the Enterprise section in FORTUNE.  The Editorial Advisor for this venture will be Eliot Weinman, who also serves as the AI World Conference Chair.
According to Mr. Weinman, "We are honored to be working with FORTUNE to produce and promote a branded content section on Artificial Intelligence in the Enterprise.  AI technologies are fundamentally transforming many industries, businesses and society at large.  AI, machine learning software and service providers who wish to participate in this publication will benefit in reaching the extensive readership of FORTUNE as well as AI Trends and AI World marketing.  FORTUNE is number one for business, and has the highest concentration of affluent and influential business decision-makers vs. the competition, more than Forbes, Business Insider, Bloomberg, CNBC, The Wall Street Journal and Wired.  Marketing and promotion through FORTUNE will reach a total audience of more than 3.3 million business professionals.  This targeted business reach will be further expanded by the integrated media and marketing plan being produced by AI World."
According to Joel Baboolal, Business Development Manager of Branded Content, FORTUNE, "We are pleased to be collaborating with Mr. Weinman and his team at Cambridge Innovation Institute.  AI World is the preeminent conference brand in the industry and FORTUNE is committed to covering the leading edge of business and technology, and clearly artificial intelligence is one of the fastest growing technology markets today."
For more information about being part of the AI World and FORTUNE branded content section focused on Artificial Intelligence in the Enterprise, please contact Eliot Weinman at ew@AIWorld.com.
About Cambridge Innovation Institute (www.CambridgeInnovationInstitute.com)
A vision since 1992: Cambridge Innovation Institute (CII) delivers cutting edge information through events, publishing, and training to leading commercial, academic, government and research institutes across the life science and energy industries. Cambridge Innovation Institute consists of two business areas: our coverage of advances in life sciences under the well-established Cambridge Healthtech Institute (CHI) brand, and coverage of rechargeable batteries under the newly established Cambridge EnerTech (CET) brand. We focus on high technology fields where research and development are essential for the advancement of innovation.
About AI World Conference & Expo (www.AIWorld.com)
AI World Conference and Expo, part of Cambridge Innovation Institute, is focused on the business and technology of artificial intelligence in the enterprise.  AI World has become is the "must attend" event for enterprise executives and decision makers from Global 2000 organizations and business leaders from across the entire artificial intelligence and machine learning ecosystem.  The 3-day conference and expo is designed for business and technology executives who want to learn about the state-of-the-practice of AI in the enterprise.