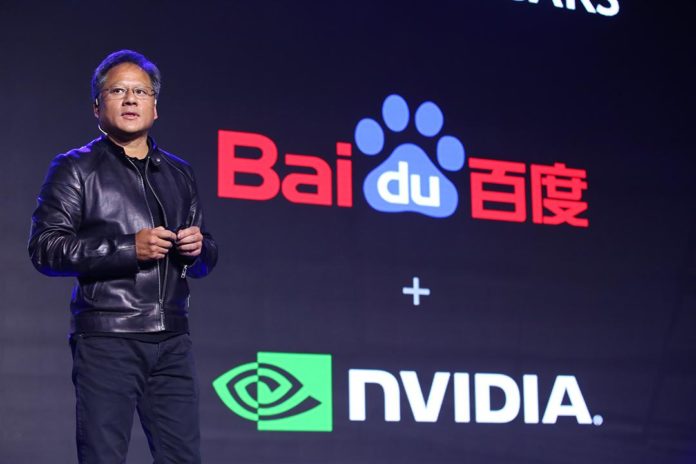 At the Baidu World Conference today in Beijing, Baidu CEO Robin Li together with NVIDIA CEO Jen-Hsun Huang announced a partnership to use artificial intelligence (AI) in the creation of a cloud-to-car autonomous car platform for local Chinese and global car makers.
The partnership combines Baidu's cloud platform and mapping technology with NVIDIA's self-driving computing platform to develop solutions for HD maps, Level 3 autonomous vehicle control and automated parking.
"We're going to bring together the technical capabilities and the expertise in AI and the scale of two world-class AI companies to build the self-driving car architecture from end-to-end, from top-to-bottom, from the cloud to the car," Jen-Hsun said.
NVIDIA and Baidu have a long history of working together on AI. Using GPUs, Baidu researchers such as Andrew Ng have achieved some of the key breakthroughs that have made the modern AI boom possible. It's a boom that's spawned hundreds of startups over the past few years.
Amidst the growing excitement over the future of AI, Baidu and NVIDIA continue to share a common goal of using AI for the good of society. "We can start applying these capabilities to solve the grand challenges of AI, one of which is intelligent machines. One of the intelligent machines we would like to build in the future is the self-driving car," Jen-Hsun said.