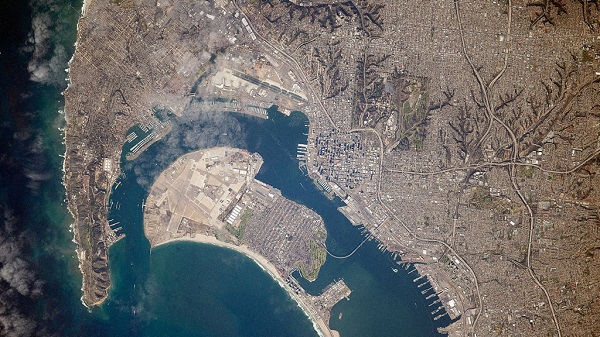 The Defence Science and Technology Laboratory (Dstl), a UK government agency, recently hosted a competition to identify and categorize objects in satellite imagery. Dstl provided 1 km x 1 km satellite images and the challenging task was to detect different types of objects, such as buildings, vehicles, trees or roads located in various environments. Users had to find an algorithm or develop software that would help evaluate large and complex data sets in an innovative manner.
"Coming up with a model that can generalize well from a small training set of only 25 multispectral images was a really challenging task. Convolutional neural networks allowed us to create a reliable solution and take advantage of recent developments in the hot area of deep learning. We were excited to apply novel scientific solutions for practical problems and see their excellent performance," said Robert Bogucki, Chief Science Officer at deepsense.io.
deepsense.io's data science team took fourth place with their creative solution, beating over 400 other teams from all over the world. There were over 5,000 submissions on Kaggle. The results can be used in a great number of projects requiring a quick and accurate analysis of large data sets.
"I am proud of our machine learning team, who proved their data science skills in the Kaggle competition once again. We took such a high place due to the fact that we have outstanding and talented people who use appropriate methodology and tools, such as Neptune, developed by us, initially created for our data science purposes, which has now been shared with the market. Thanks to such non-commercial projects we can develop our know-how and continuously improve working techniques used later in business challenges," said Piotr Niedzwiedz, CTO at deepsense.io.
About deepsense.io:
deepsense.io delivers deep learning solutions and supports organizations in unlocking their data potential at all stages of data science maturity by helping: discover the power of deep learning and test it in their business, develop their data science capabilities and build end-to-end solutions, organize their data science process to increase its effectiveness. Neptune, deepsense.io's newest technology, is the DevOps platform for data scientists designed to give data science teams the freedom to explore, while remaining organized and collaborative throughout the creative process. The second product Seahorse, a visual framework powered by Apache Spark, helps data scientists in rapid development of Spark applications.
deepsense.io is founded and managed by CodiLime — an IT consulting and software engineering company established by former Google, Facebook and Microsoft engineers.
For more information, go to deepsense.io.