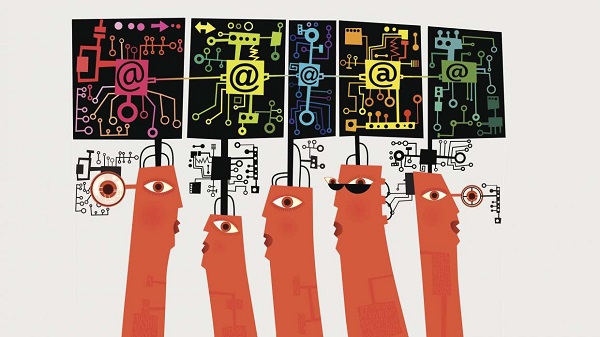 This week, IBM is releasing a suite of improvements to Watson Assistant, including an enhanced ability to discern a customer's intent in contacting customer service—even in situations when that intent changes during the course of the interaction between human and chatbot. The system identifies a caller's intent, and even when confused, it responds with additional questions designed to nail down precisely what the customer's asking.
The upgrades being released come from client's experiences working with AI in the field, and reporting back opportunities to make the AI smarter, faster, and better at its job. One major global bank, faced with a poor reputation for customer service, deployed Watson Assistant as its first line of contact with customers seeking help. The results have been dramatic: a 50% increase in customer satisfaction and a ten percent reduction in call handling time.
For the bank's human customer service agents, who feared the arrival of AI might mean losing their jobs, have found themselves able to use their time on the most challenging customer service calls while the chatbot swiftly clears the less complex calls. That's led to one of the big surprises for bank executives: the human employees consider Watson Assistant "a valued colleague" and the humans have taken an active role in teaching the system. No longer seen as a threat, these employees have become an integral part in the bank's work to train its chatbot to become best-in-class.
This AI doesn't debate humans like its cousin Project Debater, but it does do some of the same things very well: it listens, learns, and constantly works to improve on the job.
Specific Features:
With

Intent Recommendations

, rather than manually training Watson Assistant you can upload pre-existing chat or call logs so Watson can train based on real user questions and utterance, creating more accurate interactions for your customers. Additionally, using the logs, Watson can identify new topics and highlight gaps in training, through unsupervised machine learning. For instance, your customer base might be saying, "How do I cancel my card?" or "My card was stolen", but your assistant doesn't recognize "cancel card". Watson will identify the new intent, "cancel card," to be trained on, which dramatically decreases the time it takes to train your virtual assistant. By surfacing these new intents, Watson will continue to get smarter and faster, as customer interactions change over time.
With the new

out-of-the-box Intercom integration

you can embed Watson Assistant directly within your Intercom support channel as an additional member of your team. Watson can collaborate with your human agents on customer interactions to provide suggestions, manage simple tasks autonomously, or give the agent full control of the conversation if the topics veers. The integration allows Watson Assistant to save your customer service agents' time – and your business dollars – by managing common or monotonous scenarios.
For complex questions that your assistant hasn't been trained to answer or reply to with a specific response, use the new

Search Skill

to answer. The Search Skill, powered by Watson Discovery, will search documents from your company's web site or within third party tools like Box, SharePoint, or Salesforce, to provide the best possible answer to the user's question. Now customers can find answers to their most complex questions and agent's don't need to spend time searching through disparate systems.
When the user poses an ambiguous question or makes a request that could have multiple responses,

the disambiguation feature

prompts your assistant to ask the user for clarification. Rather than guessing the user's intention, possibly incorrectly, your assistant shares a list of the top options, and asks the user to pick the right one. For instance, if a user says, "I need a new card", Watson Assistant will respond with "Would you like to: 1. Replace a broken card 2. Report a stolen card", rather than assuming one action over the other.
Watson is available to reach

data stored on any cloud

, anywhere, making it more open and accessible than ever before. Companies can now run Watson Assistant through an integration with IBM Cloud Pak for Data (ICP for Data) in any environment– on premises, or on any private, public, hybrid, or multi-cloud.
Customer Examples:
Sara Hines, Director of Provider Experience & Connectivity at Humana USA, is using AI to transform her business. Sara led the development of a virtual agent to answer questions for the medical practices and hospitals calling into Humana. The goal was not just to answer their questions, but to capture the outcomes, metrics and perceptions of these interactions—and to build a smarter system. The Watson AI Virtual Agent pilot is handling live calls with 120 practices, answering questions such as, "I need to understand if a vaccine is covered" or "I'd like to check speech therapy benefits."
Christine Gabbard, Project Manager for Artificial Intelligence and Machine Learning for Autodesk, has transformed Autodesk's customer service by integrating Watson Assistant into the company's support platform, reducing wait times and costs, and improving customer satisfaction.
Companies across more than 15 industries including automotive, banking & financial services, healthcare, telecommunications, manufacturing, and software and technology, use Watson Assistant to develop distinct virtual assistants that uniquely represent their brand attributes. These solutions help companies deliver quick and consistent customer service experience across all touchpoints while also helping automate customer support operations – allowing employees to focus on higher value tasks.
Learn more at IBM blog on Watson.