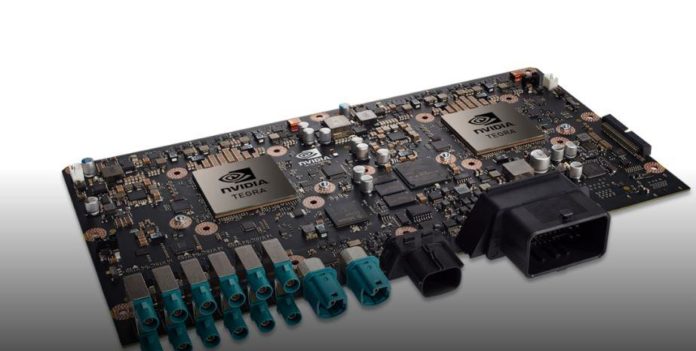 NVIDIA today took the cloak off Parker, their newest mobile processor that will power the next generation of autonomous vehicles.
Speaking at the Hot Chips conference in Cupertino, California, we revealed the architecture and underlying technology of this highly advanced processor, which is ideally suited for automotive applications like self-driving cars and digital cockpits.
You may recall we mentioned Parker at CES earlier this year, when we introduced the NVIDIA DRIVE PX 2 platform (shown above). That platform uses two Parker processors and two Pascal architecture-based GPUs to power deep learning applications. More than 80 carmakers, tier 1 suppliers and university research centers around the world are now using our DRIVE PX 2 system to develop autonomous vehicles. This includes Volvo, which plans to road test DRIVE PX 2 systems in XC90 SUVs next year.