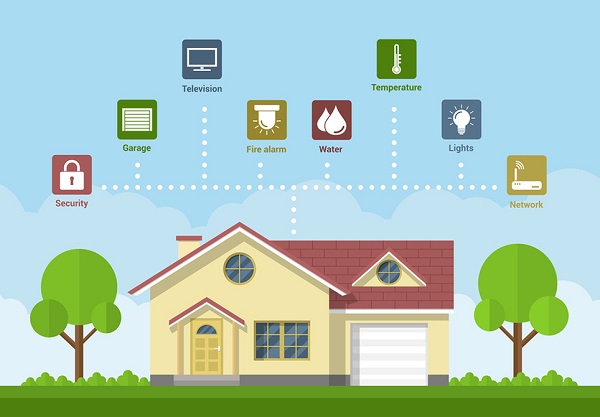 Neura, the technology company that uses AI to enable apps and devices to personalize experiences across IoT devices and mobile apps, has announced its first Smart Home solution.
Neura's AI technology integrates with smart home IoT devices and apps, enabling them to learn about each person in the home and thus, predict behavior. 
"AI in the Smart Home is not some future technology; it's a 'here and now' technology," said Neura co-founder and head of product, Ori Shaashua, in a press release.  "As Smart Homes begin to take hold, the time is now for companies to implement technology that leapfrogs to AI-enhanced IoT devices and creates a truly 'intelligent home'. Intelligent AI in a smart home device is the ultimate matchmaker. AI-fueled personalization helps to anticipate a consumer's preferences and then matches the action to them. Finally, the consumer's moments and their lifestyle are in total sync with their smart home instead of at odds with it."
Connected devices are becoming omnipresent in the home – for energy efficiency, entertainment, wellness, access control, home safety, home comfort, daily tasks and connectivity. Analysts at Gartner predict that by 2020 there will be more than 20 billion IoT enabled devices, while IDC analyst Vernon Turner predicts that there will be 80 billion devices connected to the internet by 2025. Consumers are adopting smart devices like never before: a prime example is Amazon Echo, which has sold more than five million hands-free, smart speakers in only its first two years of availability.
Neura enables smart home devices – from Amazon Echo, Nest thermostat, Hue Lights, Ring smart doorbell, refrigerators and more – to better meet the needs of individual users by making their smart homes more predictive with the integration of AI. Neura's AI engine integrates data coming from different smart devices, learns from them and makes recommendations that match the individual's lifestyle, behavior and what is happening at that moment.  
For example, a Neura-enabled home security system knows to arm without motion detection when the family falls asleep, and with motion detection when the family is at work and school. It then builds a profile of each individual, which is used to predict the user's needs in a given moment. For example, if a user switches from a programmed or app-activated thermostat to an AI-enhanced thermostat, the Neura-enhanced thermostat 'knows' specific family members are on their way home, and it turns on the heat or air conditioning, or when to adjust at bedtime. If everyone leaves the house, AI-enhanced lighting knows not to turn on the lights, or if all the household's occupants drive off to work, an AI-enhanced lock knows everyone is out of the house and locks the doors. 
"Neura brings AI to a new level by giving smart connected devices the ability to understand and learn about each person in the home and adapt to their lifestyle, anticipating what they will prefer their products to do in a specific moment," said Dekui Zhang, Executive Director, Lenovo Smart Device Development. "Neura represents a natural next step in the evolution of the Smart Home sector as AI becomes more and more integrated into our connected devices and daily lives."
Read the press release at Neura.com.