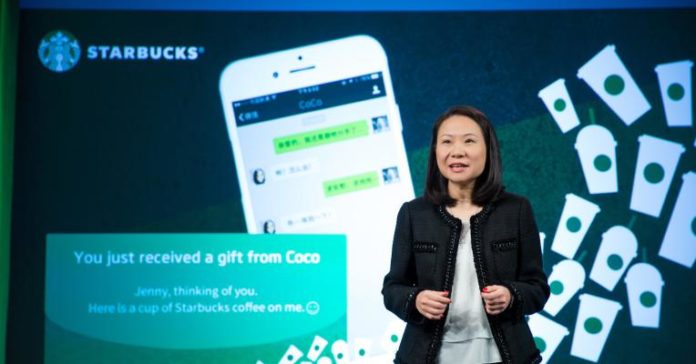 At the Starbucks Biennial Investor Conference today, the coffee and retail giant revealed some plans for 2017, including a new partnership with Chinese service provider Tencent, and features heading to its incredibly popular mobile app.
Starbucks announced artificial intelligence-enabled features will soon be accessible in its popular Starbucks Mobile App. Dubbed My Starbucks Barrista, the new features will allow customers to place orders through a messaging interface, a.k.a. chatbot, or hands-free with a voice command through the app.
My Starbucks Barrista will be available on the iOS platform first, and only to a limited number of beta users in early 2017.
The company also updated its mobile commerce achievements to-date. Starbucks reports that it has 8 million mobile paying customers now, with 1 out of 3 using Mobile Order & Pay, a feature that lets them place an order with no need to bother a cashier.