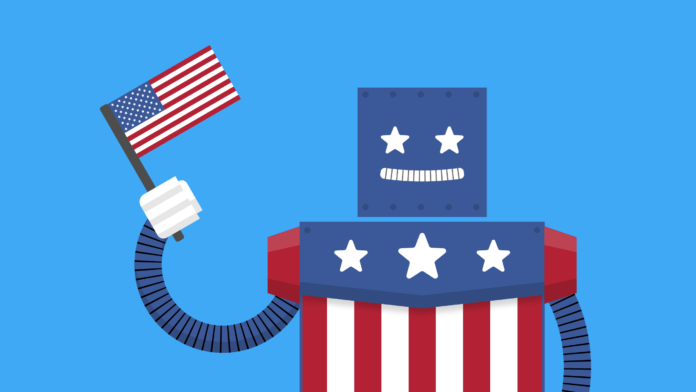 A 2017 ranking on global competitiveness from the International Institute for Management Development (IMD) shows the US in fourth place, it's lowest position in five years, slipping from third a year earlier. Hong Kong, Switzerland, and China now place before the US when it comes to providing a stable environment for businesses to flourish.
We only have to look at the top three most competitive countries to understand what's driving economic growth for their businesses and prosperity for their citizens; the common thread is aggressive adoption of automation.
These countries consider robots the fuel that will ignite business growth, enable humans to do more productive and meaningful work, and expand overall economies.
If we really want to reverse our country's downward trajectory in the world's competitive ranking, we need to embrace robots — and all forms of automation — with open arms. While some people fear robots will replace human workers, there's overwhelming evidence robotics and other emerging technologies will actually make the US economy stronger, providing us the resources we need to address dislocation or other social issues we face.
What's happening on the global stage within countries is also reflected in individual businesses. Companies that use the latest automation technologies are the most productive and profitable, and are thus the ones aggressively hiring.
As noted by Tim O'Reilly, founder and CEO of O'Reilly Media, in a recent TechCrunch article,"If you look at … a combination of man and machine, and you look at some of the examples that have really kind of surprised us in just how they've taken off — like Uber, like the Apple store — they are actually cases where humans are made more powerful by this background. And that creates a better customer experience, which creates new demand."
Amazon is an example of strong workforce expansion despite, or perhaps as a result of, heavy investment in automation. In the quarter that ended in June, Amazon's workforce grew by 42% year-on-year to 382,400 jobs.
In hospitality, an industry that uses my company's robots,  job growth directly resulting from automation is something we're witnessing first hand. Residence Inn LAX is only one example of a hotel that had to hire additional staff to support the bump in business attributable to their robot butler. It's clear, for American companies — and the US economy overall — to remain competitive globally, businesses must embrace automation and other new technologies.
Read the source article at TechCrunch.