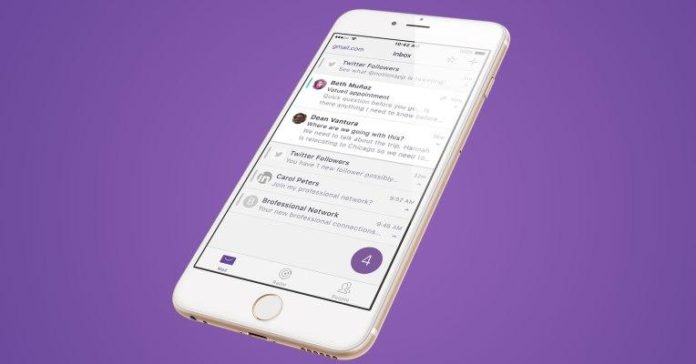 A startup aiming to offer a better email experience by prioritizing the messages that are most important to you, Notion, is today publicly launching its service, which is available as a mobile app for iPhone and Android, and soon, a voice-activated skill for Alexa. The company is also today announcing $9.5 million in Series A funding.
The round was co-led by Drive Capital and Accel, and included participation from Hyde Park Venture Partners and Silicon Valley Bank.
Based in Ann Arbor, Michigan, Notion was co-founded in 2013 by the team that previously co-founded data backup company, BitLeap, which was acquired by Barracuda Networks in 2008. This includes Notion CEO Guy Suter, along with technical co-founders Lindsay Snider and Ian Berry.