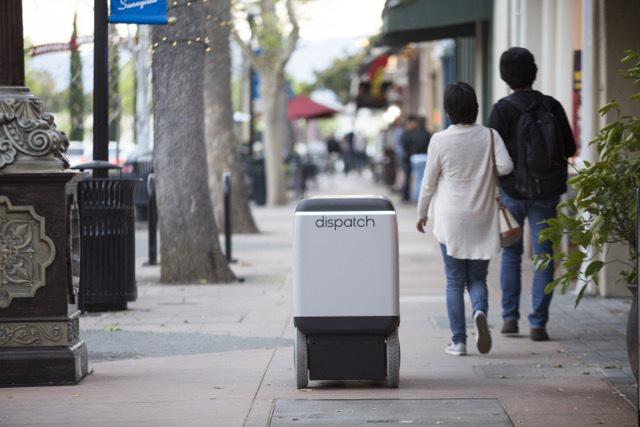 On-demand delivery is something consumers have come to expect. With that in mind, startup Dispatch is building a fleet of autonomous delivery vehicles designed for sidewalks and bike paths. Today, the company announced a $2 million seed round led by Andreessen Horowitz's Chris Dixon with participation from Charles Hudson of Precursor Ventures and others.
"The need for convenient low cost delivery is widespread," Dispatch co-founder Uriah Baalke told me. "Our goal is to fulfill that demand and build a system at scale that can scale and that can operate in all these locales efficiently."
Dispatch's first vehicle, nicknamed "Carry," has four compartments that can carry a total of 100 pounds. The vehicle travels at the pace of pedestrians on sidewalks and bike paths, and is engineered to complete multiple deliveries per trip. Carry is heavy enough that it would take two people to pick it up, meaning that someone won't be able to easily steal it. Carry is also connected to a 4G network for accurate location tracking.