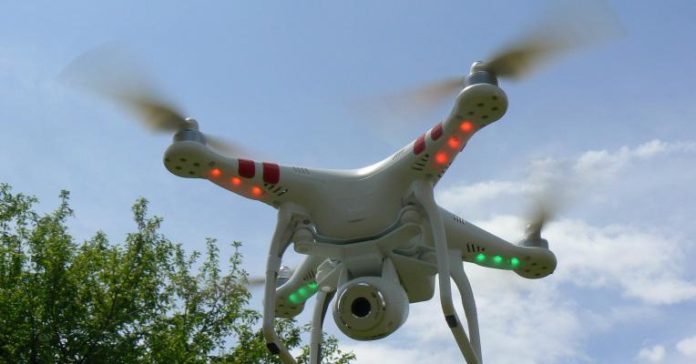 Engineering problems can sometimes appear simple beside the amorphous challenges of regulating and managing cutting edge technology use within existing societal structures. But early stage startup Flock is viewing the knotted intersection of technology and regulation as just another business opportunity.
The London-based big data startup is building a platform for performing real-time quantified risk analysis of of drone flights, including by applying AI to tracking data sourced from urban environments. Currently it's focusing its efforts on the UK market.
It's not building a sense-and-avoid object detection system — rather it's licensing data pertaining to the position of buildings, people and cars in urban environments, as well as weather conditions, and feeding that into its risk assessment platform. Idea being for its software to analyze a planned drone flight in real-time and perform a "cost/benefit" analysis — to help insurers set premiums or drone operators decide whether or not to undertaken a given flight or not.