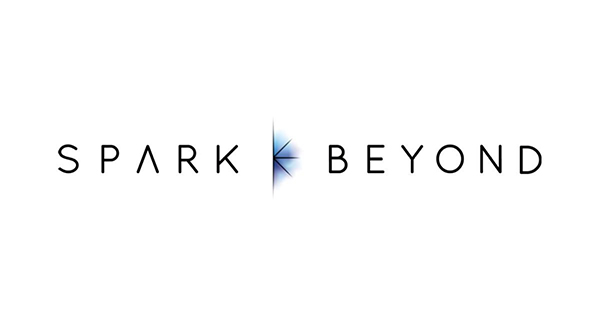 By Benjamin Ross
Six years ago, Sagie Davidovich and Ron Karidi wanted to see if they could find a way to harness all of humanity's collective intelligence using artificial intelligence (AI). Now, their co-founded startup, SparkBeyond, is making waves in AI, using their platform to ask the questions about data we've never thought of asking before.
SparkBeyond's problem-solving platform takes data provided by its customers and partners, and analyzes it, using open-source algorithms to look for unique patterns and identifiers.
The company is "vertically agnostic," SparkBeyond's Senior Data Scientist, Ryan Grosso, PhD, told AI Trends. The company has partnered with experts in insurance, financial services, pharmaceutical, and retail sectors among others. SparkBeyond's platform is available through a standard software as a service (SaaS) licensing model.
Dr. Grosso says once the right questions are asked, companies can then find actionable insights in their data.
"Traditionally one would pull data in, clean up that data, do some [exploratory data analysis] to visualize that data, determine what kind of data they were interested in, and then build a machine learning model around it," says Dr. Grosso. "This approach leaves companies in a state where they don't really know what's going on, but they're able to predict A or B. "We focus on turning that on its head and start in the middle, asking the right questions, which makes it very easy to build a model around. If you don't have good questions and good insights to plug into a model, it's basically garbage in garbage out. There's only so much model optimization you can do with garbage."
The platform is built to answer clear, defined questions about data. Will customers buy this product? Is a client about to withdraw from an account?
"Many businesses have problems that are very clear and straight forward," Dr. Grosso says. "SparkBeyond's approach was to say, let's ask millions of questions to see if the problem you're trying to fix can be fixed by the questions we ask."
SparkBeyond's platform is a new way to ask those questions in an automatic fashion, with a key emphasis on transparency, says Dr. Grosso. The company takes data and shares transparent insights on them, creating what Dr. Grosso calls a "glass box" of interpretability.
SparkBeyond wanted to build a client-empowering platform, Dr. Grosso says. SparkBeyond is not a consultancy, but a software company that provides its platform to companies who then use their own resources to tackle their specific issue. For SparkBeyond, that means having the ability to deploy in all clouds, as well as supporting clients who don't want data leaving their premises. "We see that many people want to use this tech and we want to support that."
Dr. Grosso says the company's results speak for themselves, whether it's a major transaction company finding an additional $140 million in fraudulent charges in six weeks or an insurance company increasing automation from 9-33%. The platform was even able to generate new insights to old questions, recently calculating the likelihood of an individual surviving the Titanic sinking.
As a data scientist, Dr. Grosso points to the reduction of data necessary for these tasks as a major component to the platform.
"In these cases, we were able to reduce the amount of data [our clients] needed to purchase," said Dr. Grosso. "We were able to find signal by interacting and testing and asking the right types of questions with a smaller data universe. To me, that's incredible."
SparkBeyond has a good foundation, Dr. Grosso says, with a good team that understands that their problem-solving platform has put them ahead of everyone else by six-seven years. This gives them confidence as they look to the future, rolling out additional capabilities in the next year focusing on knowledge management and understanding across different mediums.
"We're reshaping the way people do data science and AI," Dr. Grosso said. "[That creates] a space to be creative, collaborate, and come up with new ideas."
Learn more at SparkBeyond.