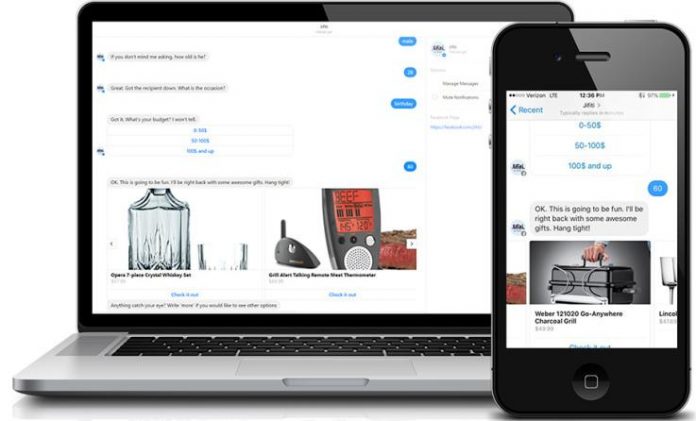 Jifiti, the startup attempting to reinvent digital gift-giving, announced this morning that theirnew chatbot API was approved by Facebook Messenger. It's a big deal for the Columbus, OH startup, who already has relationships with many companies ranging from IKEA to Evite. This new avenue could give Jifiti access to brands lining up to be available in Facebook's ecosystem since chatbot intentions were announced at F8 last month.
You may recall that announcement in which Facebook outlined its intentions to disrupt how people communicate by offering a scalable, artificial intelligence-laden way for users to get the one-to-one info they need—conversationally—without requiring one-to-one human employees to be available for every facet of that conversation. It's planned to be used for e-commerce, support, personal assistance and other tasks.
Jifiti, who we've been covering since their "product teleportation" launch in 2013 (which I always thought was a neat marketing play), through their pivot to white label gift registry in 2014 are now able to integrate their gift-giving process directly with Facebook Messenger chatbots (or any chatbot actually) via this API.