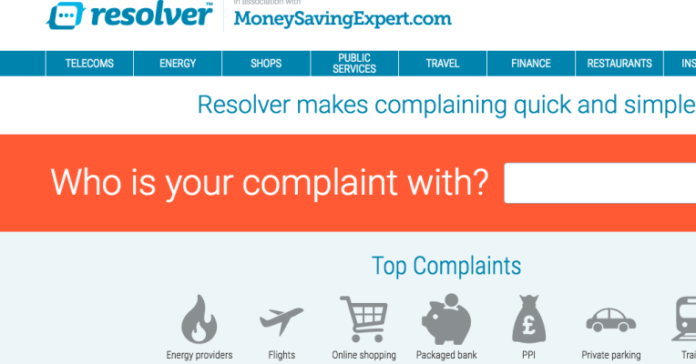 Whenever I receive bad service from a brand, I typically fire off an angry tweet and hope the company or organisation I'm complaining about notices the blue tick next to my name and takes action accordingly. It's ungracious, makes me look like a bit of a dick, and similar to trying to shift a caffeine-induced headache by consuming more caffeine, it may feel good momentarily but hardly ever works.
Enter Resolver, a U.K. startup that's built tools to help you complain the correct way. They include automating parts of the complaint letter-writing process and tracking the progress of your grievance. And now the company wants to take all of the data it's amassed regards what works and what doesn't and apply AI — their words, not mine — to make it even easier to resolve issues.
To do this, and to expand internationally, Resolver has raised £2.8 million in new funding. Leading the round are London-based VC Draper Esprit, and Imperial Innovations, the publicly-listed investor with ties to Imperial College, University of Cambridge, University of Oxford, and University College London.
"We have more than five million communications in our system right now and already use them anonymously to help identify key customer issues. We also use them as a revenue stream to show brands and companies where they rank against their competitors for satisfaction," James Walker, founder of Resolver.co.uk, tells TechCrunch.
"[The] investment means we can leverage AI even more and dive even deeper into these crucially-important and hugely-informative data sets. AI is becoming more and more powerful at predicting results and outcomes".