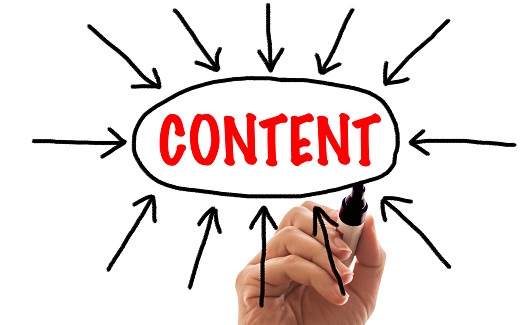 By AI Trends Staff
AX Semantics launched globally on Dec. 12 but with more than 500 customers, the company is not exactly a startup. The company is offering an AI-powered application for natural-language generation, a software process that transforms structured data into natural language.
Customers of AX Semantics include Deloitte, Porsche, and Nestle. Headquartered in Stuttgart, Germany, the company opened an office in Sunnyvale, California, as part of its launch. The firm's software is said to allow companies, news organizations, e-commerce, and social media providers to publish high-quality content in 100 languages, within minutes in every vertical and category.
"AI-powered content generation tools are a must for businesses who want to succeed and scale amidst the perpetual business and cultural shifts arriving with Industry 4.0," stated Saim Rolf Alkan, CEO and founder of AX Semantics, in a press release. "Businesses simply cannot hire the sheer volume of people needed to produce the massive amounts of content required for them to meet their goals and keep pace in the market."
AX Semantics' natural-language generation (NLG) software creates content that can populate an entire website, fill a news section with earnings reports, create weather reports and sports scores, or generate unique descriptions for e-commerce products. The product is offered as a subscription service with fees between $279 and $1,599 per month. The software is offered as SaaS via a web browser.
Robert Weissgraeber, CTO and Managing Director of AX Semantics, responded to some queries from AI Trends about the launch.
AI Trends: What business problem are you trying to solve?
Robert Weissgraebar: AX Semantics is solving a pressing problem for businesses in every vertical: businesses are simply not able to create enough content for the digital age. Our natural language generation (NLG) software powered by AI and natural language processing (NLP) makes this simple. Using formatted data, the software creates content that can populate an entire website, fill a news section with earnings reports, generate descriptions for retail items in e-commerce, produce social media content, and more. Our software can do this in more than 110 languages, in a manner of minutes with a  translation process that makes it easy to scale and enter new markets.
How does your solution address the problem?
AX software is 100% SaaS. Everything is available from your desk via your web browser, no programming or IT departments required. Our self-service with integrated e-learning allows customers to start automating text within 48 hours—nearly 500 customers have already done this successfully.
How are you getting to the market?
AX Semantics has been available in Europe for some time but we launched globally on December 13, 2019, to offer our services to a larger business audience.
Who are your users and customers?
We have 450+ global customers spanning multiple verticals, including e-commerce, BSS reporting, media publishing, pharmaceutical, and more. Our customers include large global brands such as Porsche, Deloitte, Mytheresa, and Nivea.
How is the company funded?
AX Semantics has received $6M in funding to date, including Series A funding from Airbridge Equity Partners in Amsterdam and Plug & Play Ventures, a Silicon Valley accelerator.
Learn more at AX Semantics.