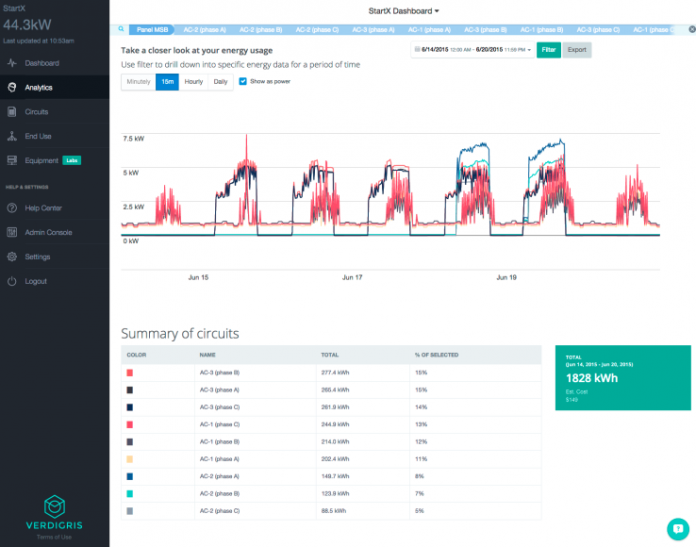 We hear a lot about the Internet of Things on the consumer side. The oft trotted out example of the 'smart' refrigerator that tells consumers when they've run out of the milk, and so on. But more serious potential for IoT — and potentially seriously big wins — are likely to be on the enterprise side where connected sensors can be deployed to automate at scale.
By, for example pulling energy consumption data on large facilities and driving smarter and more responsive building operation — with the prize being major cost and resource savings.
b2b IoT startup Verdigris is playing in just such a space. The company took in a $6 million Series A round in December, which it's just announcing now — and which includes, on top of that, a $3 million convertible seed, bringing its total raised to date to $9 million. Investors in the business include Jabil Circuit, Stanford StartX Fund, Founder.org Capital, DCVC, and a collection of private investors.
While, in classic startup style, Verdigris kicked off activities in a Sunnyvale, CA garage, back in 2010, it's now based at the NASA Ames Research Park in Moffett Field — and has 20 active customers at this point, according to co-founder Thomas Chung.
The founding team switched from tinkering in a garage to going full time on the business in 2012, launching their IoT-powered b2b SaaS energy consumption analytics service for large facilities two years ago, in March 2014.